LEGAL REQUIREMENTS IN MEXICO

Mexican Car Insurance
If you're planning to take a trip abroad, you need to understand how your car insurance works during foreign travel.
In Mexico, U.S. car insurance policies are not valid. If you plan to drive while traveling, you will need to purchase international car insurance from an authorized Mexican auto insurance company.
When setting your sights on a Mexican vacation, one of the first things you'll need to do is obtain the right car insurance for driving in Mexico.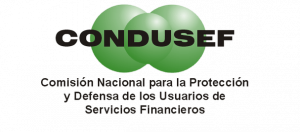 Vehicular Civil Liability
Meet the Mandatory Vehicle Liability Insurance.
In Mexico, about 70% of cars do not have insurance, an alarming figure if it is taken into account that injuries, disabilities and death due to a traffic accident cost more than 120 billion pesos per year one.
But a car accident not only impacts the economy of the country, but also your pocket.

Official Journal of the Federation
AGREEMENT 07/2014, by which the Rules for the operation of the insurance are issued that must be counted on by the owners of the vehicles to travel on federal roads, roads and bridges, that guarantees to third parties the damages that may be caused in their goods and people, as well as the terms of the contract of said insurance.
On the margin a seal with the National Shield, which says: United Mexican States.- Ministry of Finance and Public Credit.

Click here to get a FREE QUOTE
!